"The Screwtape Letters," which Lewis published in 1942, is presented as a series of letters that Screwtape sends to his nephew Wormwood, a minor demon entrusted with corrupting a single individual, who Screwtape refers to simply as "The Patient," so that this human's soul is kept from "The Enemy" up in Heaven.
Over the past five years, Max McLean has been having a devil of a time portraying the title character in C. S. Lewis' novel "The Screwtape Letters."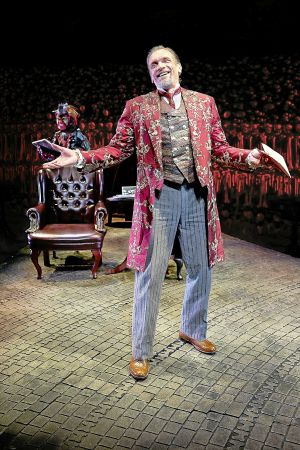 McLean helped adapt the novel into a stage play with director Jeff Fiske and originated the role of Screwtape, a demonic functionary who occupies a small office in a corner of Hell.
See more:
http://www.tulsaworld.com/scene/stage-adaptation-of-c-s-lewis-screwtape-letters...